I'm excited to be starting some design team duties with my friend, Amie Kiger, over on her blog at
Mimi, Myself, and I
. We "met" when we were both on the design team over at
Color My Heart
. For my first card, I wanted to put a different spin on both a stamp set and paper pack.
Here's the supply list (with links for your shopping convenience):
I wanted to show you a picture of the stamp set so you could see how I created the "Oh, snap."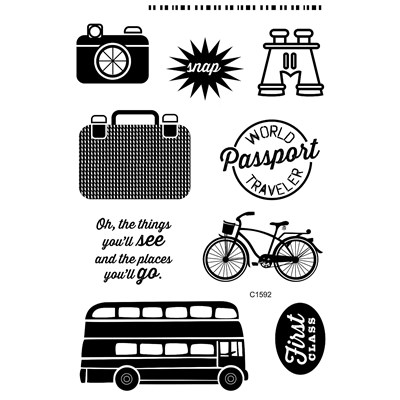 I stamped "snap" in Smoothie then very carefully inked just the "Oh," from the sentiment in Black and stamped it on top of the "snap." I used the micro-tip scissors to cut out the "snap" leaving a border.
When you combine the custom sentiment with the weave paper from Seaside, and add the Smoothie color, the entire card has a completely different feel than what either the stamp set or paper indicates. But that's my point. Versatility is only a "hey...what would happen if" away!
Until next time,
Becca